A great example of this, is the partnership we have formed with Sportex (formally known as Ecosse Sports) to recycle Third Generation synthetic surface (3G) pitches across our Northern PFI Schools portfolio.
Dalkia is responsible for the maintenance of these pitches, and approximately every 10 years, the carpets on them must be renewed, which is usually dependent on the amount of usage, to ensure the pitch can provide a consistently high standard of play.
Sportex are in the early stages of developing plant machinery that is now capable of recycling 100% of the infill and synthetic carpet through their in-house recycling plant.
We are proud to work closely with our sustainable supply chain to deliver CO2e and cost saving solutions to our clients, as well as do our part to preserve the environment

Les Crowther, Facilities Ground Manager at The Grange School, Dalkia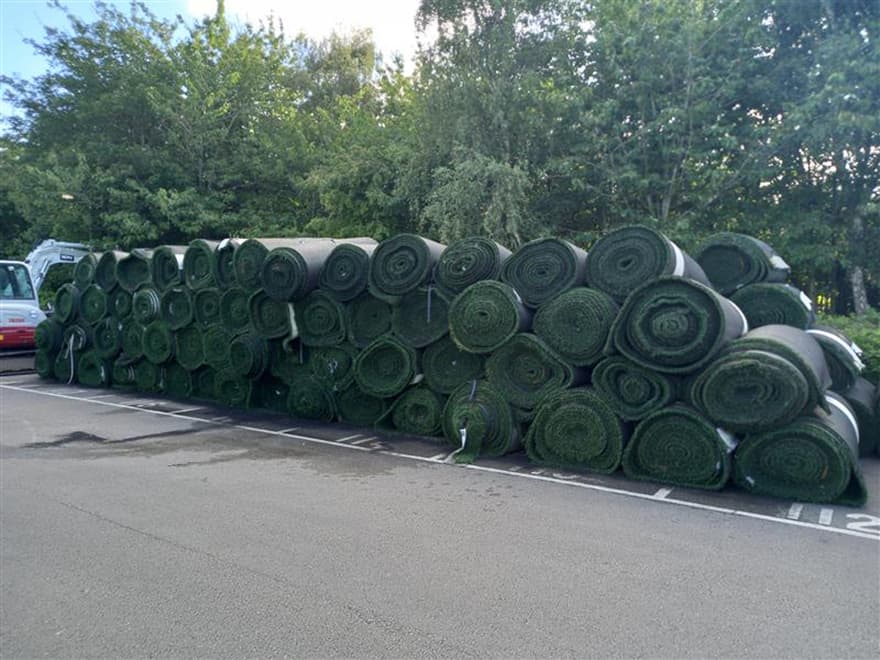 Subsequently, we jumped at the opportunity to be one of the first in the UK to use this system on a project for Grange School in Runcorn. The scope of works included the old carpet being lifted along with circa 400 tonnes of waste rubber crumb/sand infill, the installation of a new engineered base and replacement of a new 3G carpet and infill, in line with FIFA standards and in time for the children's return to school on 6th September.
There is no doubt that the ability to recycle synthetic grass systems provides significant benefits, especially as the components of traditional synthetic turf would have been taken to landfill where it is estimated to take a minimum of 50 years to breakdown, similar to that of an old car or lorry tyre.
We are proud to support the introduction of this recycling facility, which recovers the infill materials for reuse and as a result, helps lower the environmental impact of our industry and provides significant CO2 savings.