Early Careers
We understand the importance of investing in our people and working with them shape their futures. That's why at Dalkia in the UK, we welcome people in at all levels and help create each and every one of them have a successful career.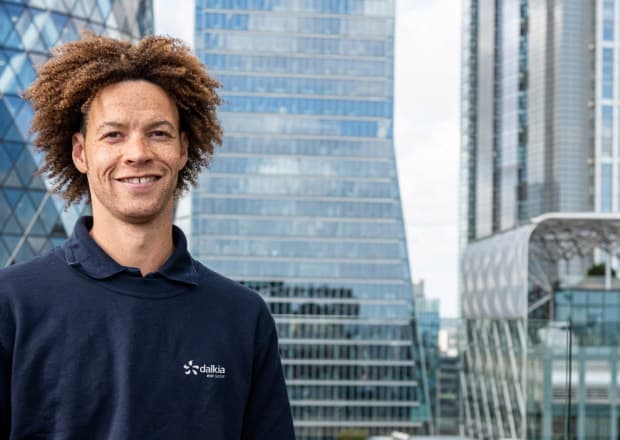 Apprenticeships
Our apprenticeship programme gives you the opportunity to join us, and develop a great career within a global organisation.
You are the next generation of skilled employees, a talented group of individuals with the knowledge and technical skills to make a difference.
With a wide range of apprenticeship roles available, we want to ensure you continue to build your knowledge and technical skills as well as develop invaluable transferable skills for the future.
Since joining as an Electrical Apprentice in 2017, I have gained a vast amount of knowledge through both college and site work.
I have been able to implement these new skills at work and I am constantly learning more.
Key Information for Apprentices
See what we are looking for from our next cohort of apprentices and how Dalkia will help you in your career.
You have a practical approach and a commitment to following a structured training programme 

You are prepared to work hard in a physically demanding job 

You are interested in working in a variety of environments 

You are willing to travel to different sites in your region 
A minimum of 4 GCSEs or Scottish Standard Qualifications (or equivalent) at grade 4 or above
This should include Maths, English and Science.
At Dalkia, you will:
Have the benefit of earning while you learn.
Follow a work-based training programme.
At Dalkia, you will:
Attend college to build your theory and knowledge to work towards an industry recognised qualification and technical certification in your chosen trade.
Qualify as a competent craftsperson over a two to four-year period.
Be able to enhance your salary and explore promotion opportunities as they arise, including supervisory, engineering and even management positions.
Receive support and coaching throughout your programme.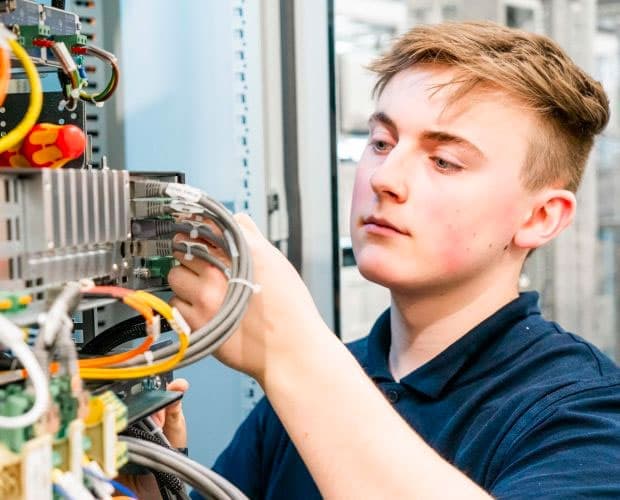 Professional Trainees
Dalkia are looking for ambitious and motivated individuals who want to build on their career as a professional.  Our work at Dalkia is so varied and diverse, which means that we can provide a range of opportunities to do this even if you don't have a university degree.
Key Information for Professional Trainees
See what we are looking for from our professional trainees and how Dalkia will help you in your career.
You are motivated to be part of our successful business and are ambitious to succeed
You are keen to be flexible and adaptable to work with different customers, suppliers and teams
Has either GCSEs/Scottish Standard Qualifications in a minimum of 6 subjects graded 9-4, including Maths, English and a Science subject.
BTEC/GNVQ Certificate or Diploma – having successfully followed a programme relevant to our business and attained an overall credit, backed up with GCSE qualifications.
A levels/Scottish Higher Qualifications – having achieved a minimum of 3 qualifications, including Maths at grade C or above.
At Dalkia, you will
Have the benefit of earning while you learn at college or university
Follow a structured four-year work-based training programme combined with on-the-job learning.
Attend a day release college or university programme.
Receive support and coaching throughout your programme.
Gain exposure to different services within the business to ensure you develop a portfolio of skills.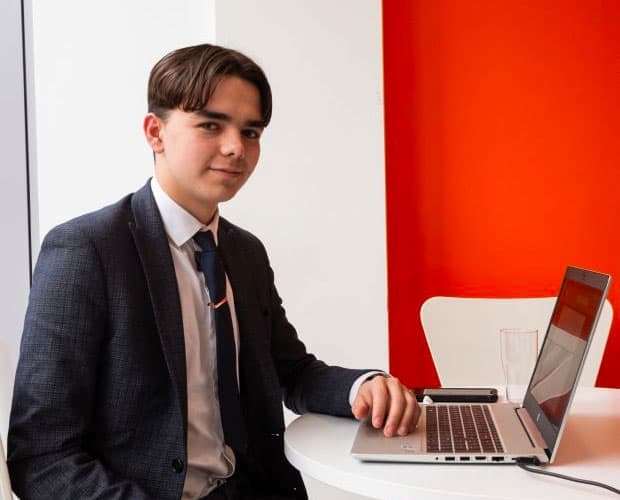 Graduates
If you are a highly committed and skilled individual who wants to bring a passion and enthusiasm to the workplace by forward thinking and supporting an innovative business, our graduate programme is for you.
Key information for Graduates
See what we are looking for from our graduates and how Dalkia will help you in your career.
You have a drive and ambition to succeed.
You are flexible and adaptable to different situations.
You bring commercial awareness to the business.
You have confidence, great communication skills and are a team player.
You have an interest in digitisation and technology.
You will either be in your final year of studies or graduated within the last year with a degree in a relevant subject, such as:
Engineering
Commercial Management
Facilities Management
Project Management
At Dalkia, you will have a structured training programme which will give you:
Work-based development where you will have full exposure to various aspects of our business, including delivery of services and support to our major customers.Real projects to work on with real responsibilities and challenges.
All the necessary coaching, mentoring and support for you to achieve your professional or chartered status in your relevant discipline.
Involvement in various internal accredited 'on-the job' training programmes, all geared to develop your knowledge and understanding, your technical skills as well as your business and personal effectiveness skills.
We also support Professional Registration of CIBSE.