Excellence in Engineering
Partnering with our customers, we co-create, design and deliver energy-efficient mechanical, electrical and public health solutions faster, safer and better than ever before.
Guided by our value-added approach and bolstered by the latest technologies, tools and engineering techniques, our expert team will support you throughout the project lifecycle, from design to commissioning, completion and aftercare, ensuring complete satisfaction.
Dalkia makes safety paramount, we call it our license to operate, if you can't do it safely, you shouldn't be operating in construction. I see the inductions of their people, their investments in safety culture, they're quite progressive in that area, better than most.
How We Work
Our commitment to excellence drives everything we do
With extensive sector experience we have successfully delivered a varied portfolio of projects from smaller scale to flagship developments. Our team of technical experts ensure your project is in capable hands, equipped to add value at every stage whilst adhering to safety and driving efficiency.
Safety First
We uphold a safety-first culture across Dalkia Engineering Services, with an Accident Frequency Rate consistently below the industry average.
Throughout the lifecycle of a project, all team members adhere to high standards of health and safety practices that are embedded in our training. Keeping safety at the forefront, we maintain our ethos of sending all employees home safe,every day.
Innovate With Intent
We always ensure that our solutions serve a purpose and contribute to the customer intent of the project. Engaging our technical experts early enables them to add value at the pre-construction phase and to apply this foundation practical delivery.
Our engineers take a holistic view, advising on alternate ways to heat and cool buildings, we help you harness cost, carbon and energy savings.
Successful Delivery
We have a track record of successfully completing project on time Key to this is clear communication channels through our engineers collaborating with your project team and stakeholders, ensuring everyone is kept informed of progress.
We utilise a variety of software solutions to facilitate the testing, inspection and commissioning process and keep track of handover documentation.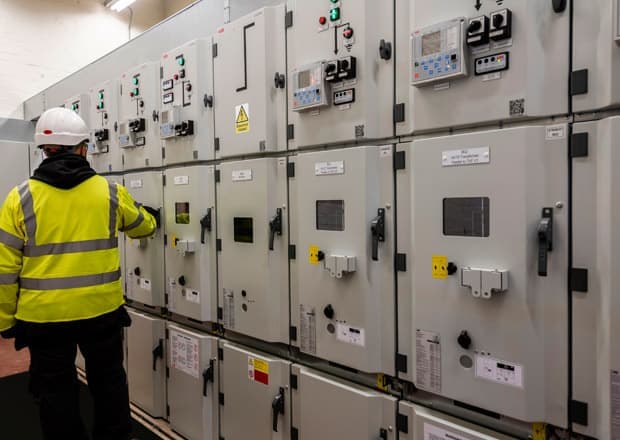 Electrical HV & LV
We have vast experience in all facets of electrical power installations and maintenance and provide a full design and installation service covering all aspects of LV, MV and HV installations.
From standby generators and uninterruptible power supplies, to lighting control and energy management systems, we're confident that whatever your challenge, we have a solution.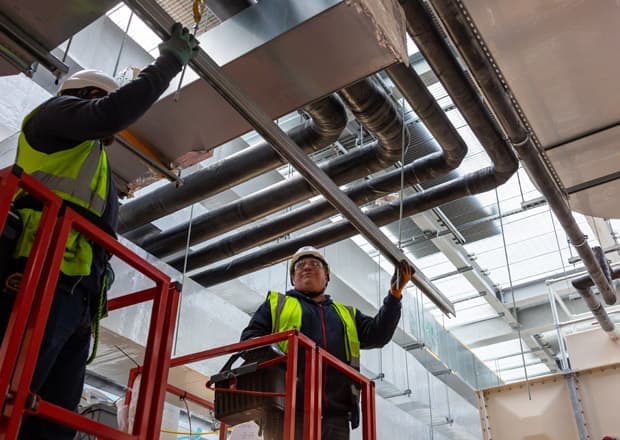 Mechanical & HVAC
For all your heating, ventilation and air conditioning needs, Dalkia provides solutions that are cost-effective, energy-efficient and can be maintained for years to come. We aim to combine the most modern technology, design innovations and imaginative thinking to provide you with the best possible solutions.
Our teams also specialise in major plant replacement within occupied buildings and 'mission critical' establishments, including the financial and data sectors.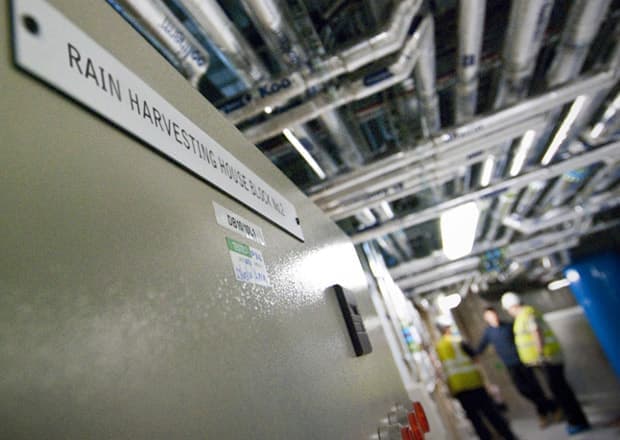 Public Health
Our unique mechanical design studio provides comprehensive plumbing options that can outfit buildings of any size. From standard plumbing systems to rainwater recycling and technologically advanced process piping, we have a strong and capable plumbing design group ready to tackle the next challenge.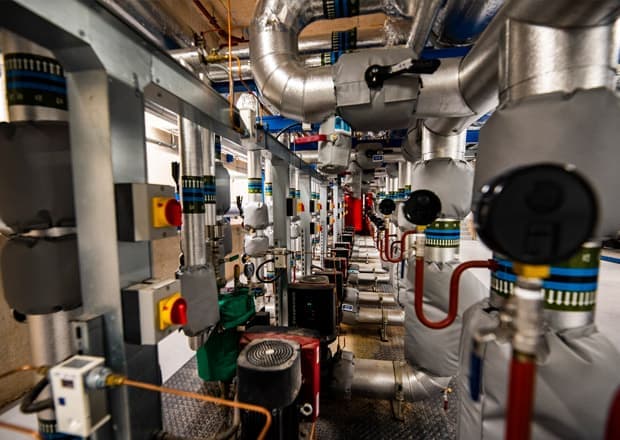 Industrial Instrumentation Solutions
From simple electrical installations to complex instrumentation systems and HV infrastructure projects, Dalkia can deliver the complete solution – from design concept through to installation, commissioning and validation.
With over 100 years' experience in highly regulated sectors such as energy and infrastructure, food and beverage or petrochemical markets, our electricians and instrument technicians deliver safety and engineering excellence time after time.
The Dalkia Way
The Dalkia Way ensures a better customer experience across all projects. This includes the benefits of greater efficiencies, minimisation of waste and improved communication throughout the lifecycle of the project.
The Dalkia Way allows us to integrate consistent ways of working across Dalkia Engineering, an approach embraced by every member of our organisation, influencing every decision we make on a customer project.
In practice, the Dalkia Way is our approach to operational excellence, adopted by all areas of the business to drive consistent performance. On a more granular level, it means each project consistently adheres to the Dalkia processes and brand, visually, emotionally and in practical delivery, no matter the client nor complexity and location of the project.
We're committed to delivering excellence and innovation, furthering our evolution as market leaders. To uphold this ambition, we work to ensure that excellence is threaded throughout the customer experience using our unique approach, The Dalkia Way.
Engineering Case Studies
Explore our Engineering case studies that showcase the innovative solutions.